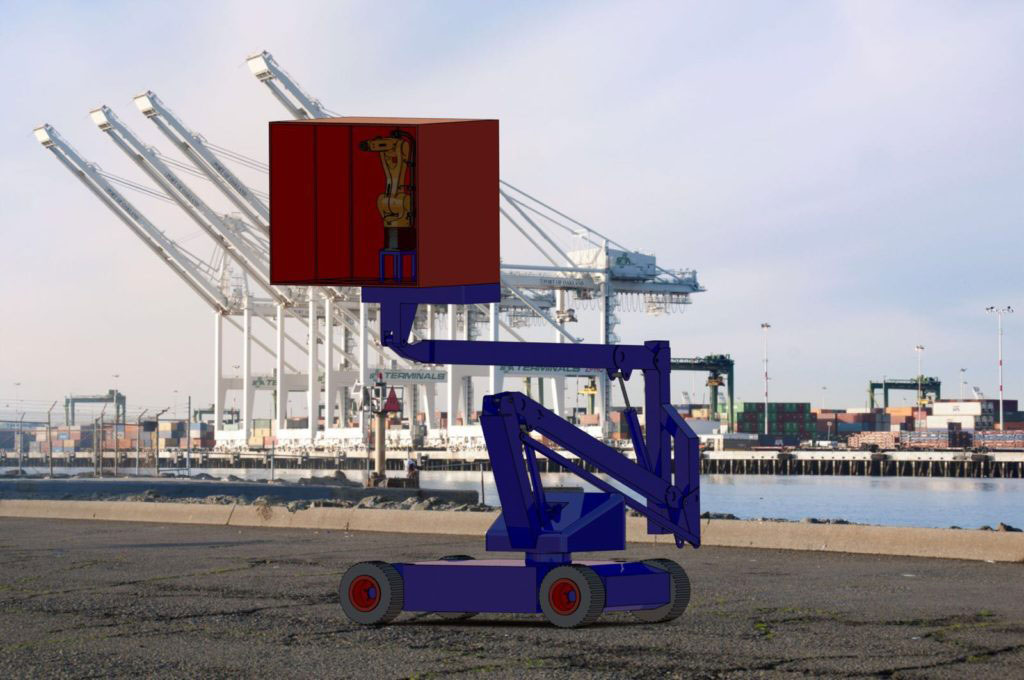 The project deals with the study of architectural concept, the construction and implementation of an automatic system for the processing of hulls of large ship. In particular the goal is to minimize the time of the manufacturing process, with particular attention to the safety and health of the operators and the waste reduction, the minimization of atmospheric pollutants and over-spray.
The heart of the system consists of the control software that ensures that the system is carried out with a profound synergy between the robotic arm and the production plant, exploiting additional linear and inclinable guides that extend the working area of ​​the robot and a 3D laser tracker that guarantees a very high processing accuracy.In addition, the control and supervision software were designed to ensure the correct management of the robot's implementation system, to manage the execution of the machining functions with an automatic management of the heads and tools present in the warehouse, monitoring the productivity status, in terms of working hours, and the visualization and processing of control charts of suitable variables identified as strategic process quality (CTQ).
The continuous and automatic monitoring of these control charts, together with appropriate data mining strategies, allows the system to be equipped with additional functionality for predictive maintenance.